Area Activities
So Much to Do!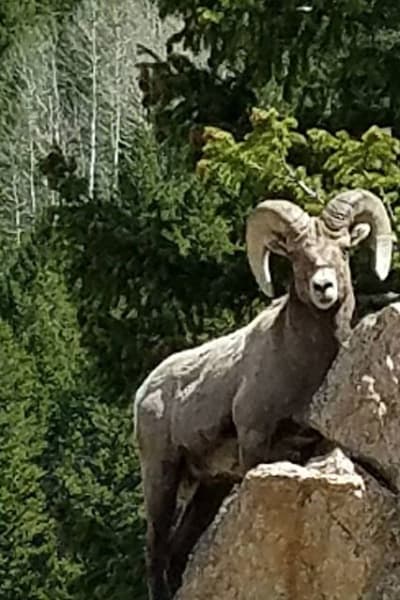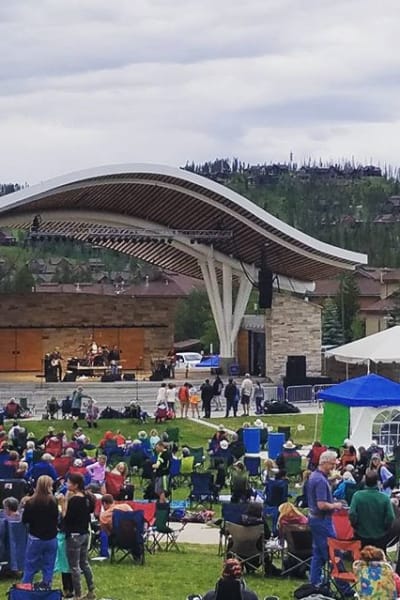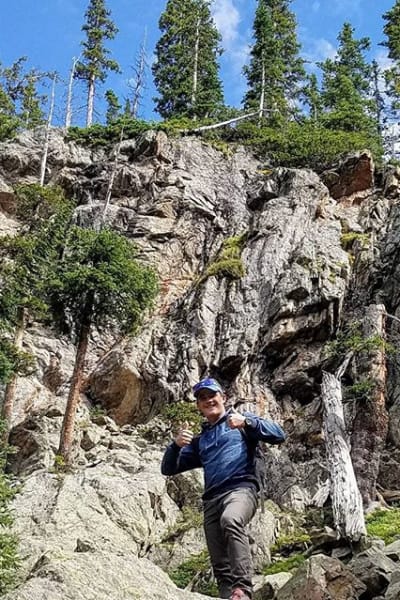 What do you love to do in the mountains? From music festivals to mountain biking, it's all available in Colorado! Just 90 minutes from Denver, the Wild Horse Inn is surrounded by the Continental Divide, Rocky Mountain National Park and an impressive stretch of mountains on all sides. With Winter Park Resort, Granby Ranch, Snow Mountain Ranch, Devils Thumb Ranch and Grand Lake just a few minutes away, Wild Horse Inn is perfectly situated for your favorite mountain activities - in any season. Would you like us to make you a delicious "sack" lunch to take on your adventure? Just add to your reservation or give us a call and we would be happy to prepare that for you!
WINTER PARK ADVENTURE QUEST
Our park has 24 separate challenge elements on a self-guiding system. You can pick and choose which elements to tackle using your self-guided...
---
HOT SPRINGS
If you're looking for the ultimate relaxing experience during your stay, a visit to Hot Sulphur Springs is in order. Hot Sulphur Springs offers...
---
HOT AIR BALLOONING
Many guests of Wild Horse Inn choose to balloon as part of their experience with us. Scenic balloon rides launch just a few miles from the Wild Horse Inn...
---
HIKING
Our area is graced with mountains, rivers and forests, with hikes of all levels of difficulty – and trails for all abilities. At Wild Horse Inn we offer books, guides, maps and advice to help you plan your hiking day.
---
BIKING
With more than 600 miles of trails, it's just natural to call Winter Park and the Fraser Valley area the Mountain Bike Capital of the USA!
---
ROCKY MOUNTAIN NATIONAL PARK
Just about 30 miles from Wild Horse Inn, Rocky Mountain National Park is one of our guests' favorite excursions. Rocky Mountain National Park was...
---
SCENIC DRIVES
Old Fall River Road was opened in 1920, and was the first auto route in Rocky Mountain National Park offering access to the park's high country....
---
SHOPPING
Within minutes of the Wild Horse Inn, you'll find shops that have gifts, fashion, spa services, wine tastings, souvenirs, apparel, home furnishings, art, jewelry,...
---
FISHING
Winter Park and the Fraser Valley offer all varieties of fishing and are especially known for the great fly fishing in the area. You can wade fish...
---
HORSES AND WAGONS
From guided trail rides to wagon rides to dinner rides, there are a lot of options for finding your inner cowboy during your stay at Wild Horse...
---
RODEO
The Rodeo is a great part of the tradition and culture of Grand County – and a great favorite of our guests. All of the area rodeos are just minutes away...
---
TRAIL RUNNING
Singletrack trails winding through the forest, unspoiled surroundings and that feeling of being free on a trail – that's what trail running is all about....
---
RAFTING AND BOATING
Take a river ride during your stay with us! Just about 1 hour from Wild Horse Inn, you can experience an exhilarating whitewater adventure on a section of the Colorado River...
---
GOLF COURSES
From a Scottish-style heathland golf course to classic courses carved from the forests and meadows, our area is graced with four spectacular golf courses. Since all of the courses are within a short drive of each other and Wild Horse Inn, you have the chance to play multiple courses in one day! This may well be the most diverse and spectacular golf you will ever play, and all just a short drive from Wild Horse Inn.
---
SPAS/SKIN CARE/HAIR SALONS
Every getaway deserves a little pampering. From massage to facials, there are so many options in the Winter Park/Fraser Valley. We contract some...
---
SKIING AND SNOWBOARDING
Wild Horse Inn is situated perfectly to take advantage of the great skiing and snowboarding in the area. When you stay with us you get the best of...
---
SNOWMOBILING
Whether you want to take a guided snowmobile ride to the top of the Continental Divide, cruise some trails through the local forests, or check out...
---
DOG SLEDDING
Dog sledding is one of our guests' favorite things to do during their winter visits with us. If you love dogs as much as we do you'll love going on...
---
SNOWSHOEING
Wild Horse Inn is ideally located to access all of the winter fun in Winter Park and the surrounding areas. Snowshoeing is easy to do and can be as...
---
SLEIGH RIDES
Taking a sleigh ride is a unique way to experience the beauty of a Colorado winter. Enjoy a ride day or night, in a group sleigh or a private...
---
CROSS-COUNTRY SKIING
When you stay at Wild Horse Inn you are right in the heart of cross-country skiing in the area!
Only 1.5 miles from the Wild Horse Inn, more than...
---
TUBING
Of all the things our guests do while visiting in winter, tubing is by far the most popular. Seriously! Wild Horse Inn is close to all the best...
---
Please visit the Winter Park/Fraser Chamber of Commerce's calendar of events to help plan your visit. There are so many great events going on all year! New this year, the town of Winter Park has added a permanent outside stage in the heart of the downtown area. Visit www.playwinterpark.com to see all the great music offered during the Summer!
Hot Springs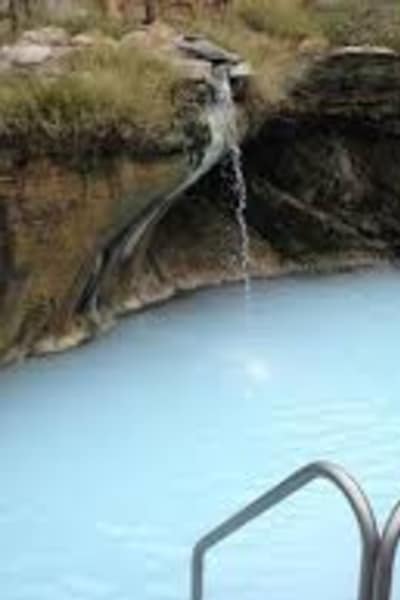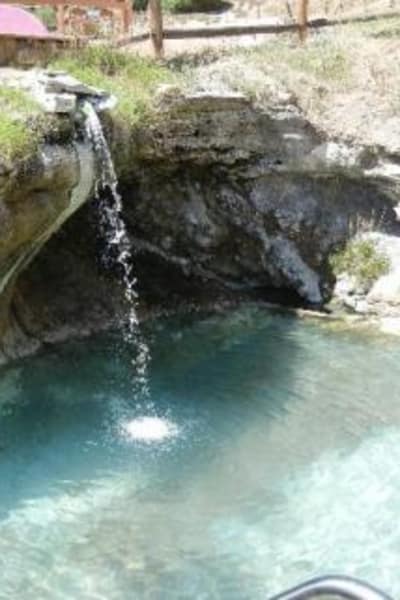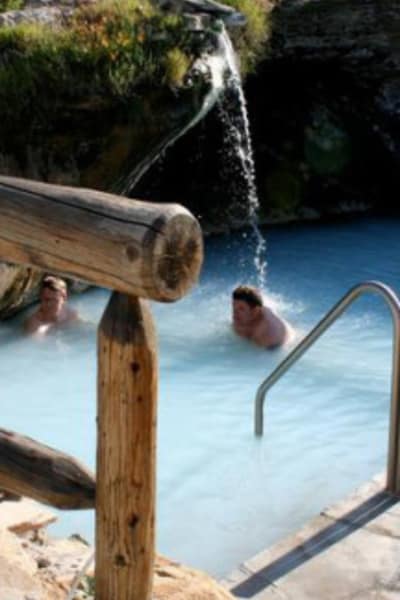 If you're looking for the ultimate relaxing experience during your stay, a visit to Hot Sulphur Springs is in order.
Thirty-five thousand feet below the surface of the earth, the heat of volcanic rock is released through countless fissures that spread out through the earth's crust. In Hot Sulphur Springs, there are seven natural springs flowing above the largest fissure that have been flowing constantly for hundreds of years, surfacing at about 104ºF to 126ºF. Over 200,000 gallons of natural hot mineral-rich water flow through our 21 mineral pools and baths every day at controlled temperatures of 95º to 112ºF. We do not add chemicals, filter or re-circulate our mineral water.
Minerals in the water include sodium, sulfate, chloride, silica, potassium, calcium, fluoride, magnesium and trace elements of arsenic and lithium, all of which are good for the inside and outside of the body. There are no abrasive minerals or harmful elements in our water. Our water is drinkable as well.
Visit www.hotsulphursprings.com for more information.
Hot Air Balloon Tours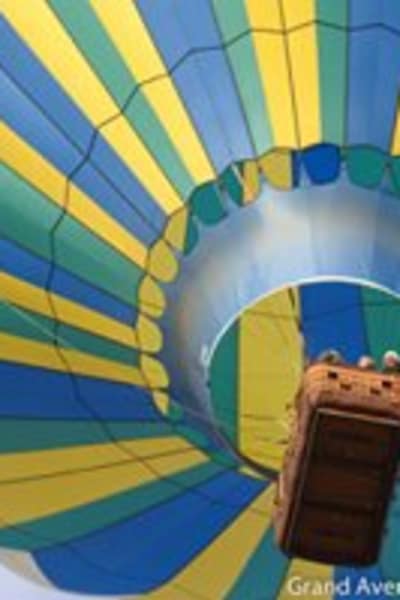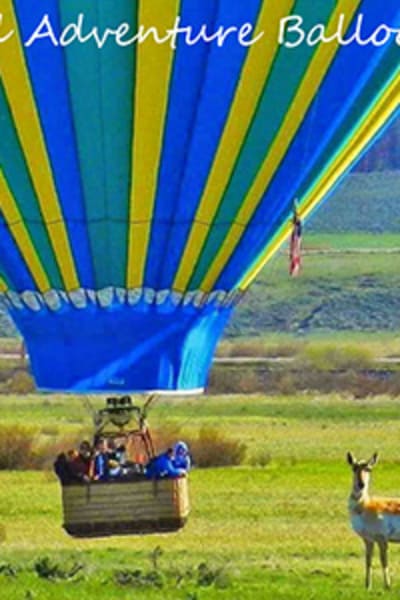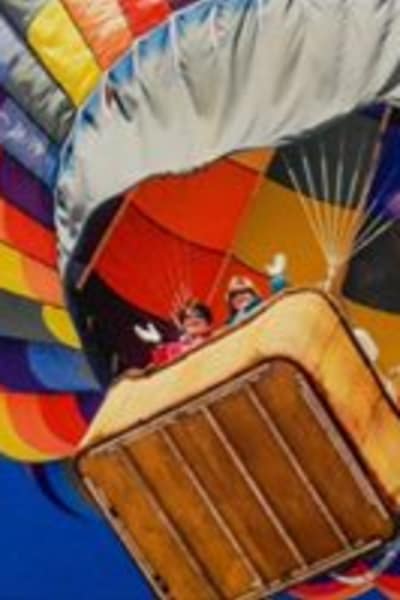 The ultimate way to see Grand County! Scenic balloon rides launch just a few miles from the Wild Horse Inn and is an experience you will never forget!
The Grand Adventure Balloon Captain has a perfect safety record with flights logged all over the Country. Flying the Winter Park area for over 25 years, this Colorado balloon ride location is a "Colorado Favorite." It has some of the best ballooning in the World. Having the closest and best views of breath-taking peaks into Rocky Mountain National Park. In addition, the Winter Park Fraser Valley is surrounded by picturesque Rocky Mountain peaks. Set on the ridge of the Continental Divide, and the edge of Rocky Mountain National Park. Therefore, it has an abundance of Colorado wildlife, Colorado history and so much more. Open year-round. And, it is the closest mountain balloon ride to RMNP, Denver, Boulder, the Front Range, Breckenridge, Keystone, Winter Park, Granby, Grand Lake, & Estes Park.
Visit www.grandadventureballoon.com for more information.
Hiking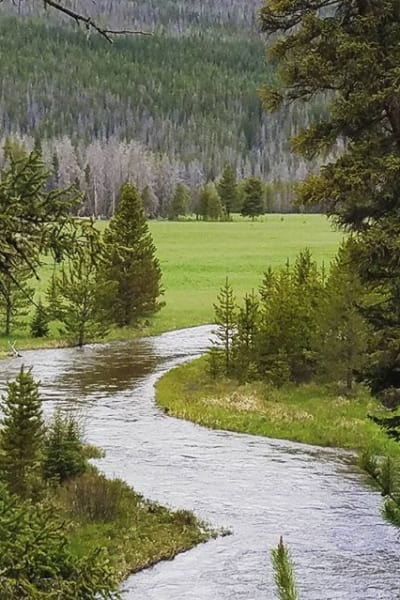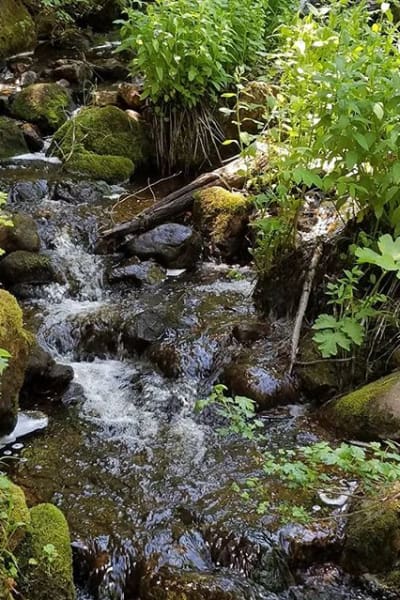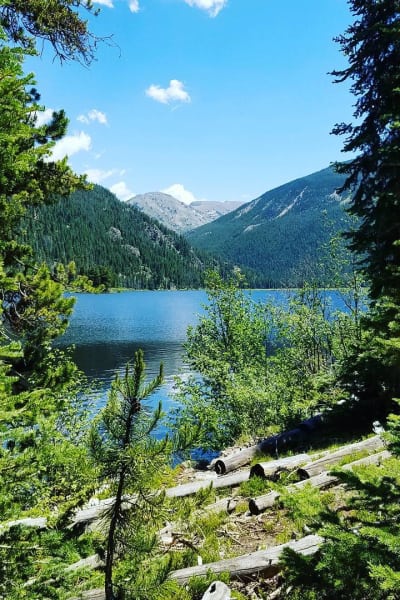 Our area is graced with mountains, rivers, forests and wildlife. With so much area to explore, it will be hard to decide which one to choose!
Our knowledgeable staff can help you select the perfect hike for your age, ability and the amount of time you have during your stay. With prior notice, we can make delicious, sack lunches to keep you fueled up on your mountain adventure!
Remember to bring: Good quality socks, water bottles and a backpack. Not to worry should you forget! We do have these items available in our Gift Shop (or locally), as well as Oxygen to go!
These are our favorite links for local hikes:
www.visitgrandcounty.com/play/on-the-trail/hiking/
www.headwaterstrails.org/trail-maps/
Stay at a Bed & Breakfast
Personalized Hopsitality
Book directly with small inns and Bed & Breakfasts because they know the art of hospitality better than anyone! Watch these great videos by our friends at Professional Association of Innkeepers International (PAII) for even more reasons.